PRIVACY POLICY


This Privacy Policy describes how Circle A Medical ("Circle A Medical", "we", "our", or "us") collects and uses your information. Our Privacy Policy applies to all who visit and use our website, CircleAMedical.com, and online services as well as the websites. By using the Site, you agree to the terms in this Privacy Policy. If you do not agree with the practices described in this Privacy Policy, please do not provide us with your personal information or otherwise interact with the website.
We reserve the right to modify this Privacy Policy at any time by posting revisions on the web site. This privacy policy is not intended to, and does not create, any contractual or other legal rights in or on behalf of any party. We encourage you to periodically review the privacy policy for any update.


INFORMATION WE COLLECT AND USE
Information Collection: We may collect some or all of the following information from you when you visit and interact with our Site:
Personal Information that you voluntarily provide to us. "Personal Information" is information about you that specifically identifies you or, when combined with other information we have, can be used to identify you. It includes such things as name, address, company name, telephone number, fax number, email address, and purchase and ordering history.
Non-identifying information we collect when you use the Site. "Non-identifying information" is information that alone cannot identify you and has not been associated with you. It includes such things as data from cookies or pixel tags, or data about the device you use to access, use, or interact with our Site, such as your IP address or the type of browser you are using.
Circle A Medical does not collect sensitive Personal Information (e.g., information related to racial or ethnic origin, political opinions, religion or other beliefs, health, criminal background or trade union membership) without your express consent or as required by law.
Circle A Medical does not collect any Personal Information from you through the Site unless you voluntarily choose to disclose such information. We may ask you to provide certain Personal Information at various times and places on the Site. In some cases, if you choose not to provide us with the requested Personal Information, you may not be able to access all of the Site or participate in all of its features.
For example, we may collect Personal Information from you when you:
Register, subscribe, or create an account with Circle A Medical.
Purchase products from Circle A Medical through our Site.
Open or respond to our email offers.
Contact customer service, to converse with an Circle A Medical representative, or otherwise make use of our customer support tools.
Sign-up for our email updates and newsletters.
Connect, link or "share" our Site via social networking sites.
Provide ratings or reviews of our products and services.
We utilize the Personal Information we collect for various purposes, including:
Operate, maintain and improve the Site, our services, and our products.
Establish an online Circle A Medical account for you at your request.
To process online purchase orders and keep you informed about the status of your order.
Provide customer service (for example, answering your questions or responding to a request).
Identify your preferences so can we notify you of new or additional products, services, and promotions that might be of interest to you.
Send you reminders, updates, support, administrative messages, marketing messages, and requested information.
Perform analytics and conduct customer research.
Improve our Site, customer service, products and services and overall user experience.
Enhance other information we have about you to help us better understand you and determine your interests.
Manage our everyday business needs, such as administration of the Site, fulfillment, analytics, fraud prevention.
We also may use information collected as described in this Privacy Policy with your consent or as otherwise required or permitted by law.
SOCIAL NETWORKING
Certain social media features available on our Site may be hosted by third party sites. For example, some social networking services allow you to share products and services from our Site via your social networking profile. If you choose to make use of third party social media services (such as Facebook, Twitter, or LinkedIn), we may receive Personal Information about you, such as your name and email address that you have made available through those services. We encourage you to visit those third party social networking services' privacy policies and review your privacy settings directly on those services. Any information we receive through third party social media services may be used as described in this policy.
NON-IDENTIFYING INFORMATION
We may use cookies, web beacons/pixel tags, and other technology (collectively "cookies") to collect anonymous, non-identifying information about you when you visit our Site or interact with our emails. "Cookies" are small bits of data cached or stored on your computer based on Internet activity. These cookies may be delivered in a first party or third party context. For example, we may collect information about your browser type and version, operating system, user language, ISP, viewed web pages, links that are clicked, IP address, the presence or absence of "flash" plugs-ins, screen resolution, connection type, sites visited before and after visiting our Site, details about items purchased, and emails we send that you open, forward, or click through to our Site.
By collecting this non-identifying information we can better understand how you interact with our Site; give you a more personal and optimized online experience by tracking your preferences; improve our Site; fulfill contracts with our business partners; help confirm receipt of and response to our emails; and provide more effective customer service. We also use this information for the same purpose as your Personal Information.
You can choose not to provide us with this information, but please be aware that certain portions of the Site may not be available to you.
DISCLOSURE OF INFORMATION
Circle A Medical is committed to keeping your Personal Information confidential. We do not sell, trade or rent to third parties your Personal Information collected on the Site.
We may share your Personal Information as required or permitted by law as follows:
Data analytics and storage.
Assistance with direct marketing and distribution of emails and other communications.
Fraud prevention services.
Delivery and logistics and to accomplish the other purposes for collection described above.
To comply with legal orders and government requests, or as needed to support auditing, compliance, and corporate governance functions.
To combat fraud or criminal activity, and to protect our rights or those of our affiliates, users, and business partners, or as part of legal proceedings affecting us.
In response to a subpoena, court order, or similar legal process, including to law enforcement agencies, regulators, and courts in the United States.
SECURITY
Circle A Medical takes appropriate steps to manage the privacy of your Personal Information and the security of the Site. We have implemented commercially reasonable administrative, technical, and physical security controls that are designed to safeguard Personal Information. Still, no method of transmission over the Internet, or method of electronic storage, is 100% secure. Therefore, Circle A Medical cannot guarantee that your Personal Information is under absolute security with the existing security technology. If you have any questions about the security of our Site, you can contact us at https://circleamedical.com/contactus
RETENTION POLICY
Circle A Medical retains your Personal Information for the period necessary to fulfill the purposes outlined in this Privacy Policy, unless a longer retention period is required by law or to fulfill a legal obligation.
CHILDREN UNDER 13
Circle A Medical does not intend that any portion of its Site will be accessed or used by children under the age of thirteen, and such use is prohibited. Our Site is designed and intended for adults. By using the Site, you represent that you are at least 18 years old and understand that you must be at least 18 years old.
If you are a parent or guardian of a child under the age of 13 and believe he or she has disclosed Personal Information to us, please contact us at https://circleamedical.com/contactus
A parent or guardian of a child under the age of 13 may review and request deletion of such child's Personal Information as well as prohibit the use thereof.
CONTACT US
If you have any questions or comments about our privacy practices or this Privacy Policy, please contact us by email at privacy@circleamedical.com

To install this Web App in your iPhone/iPad press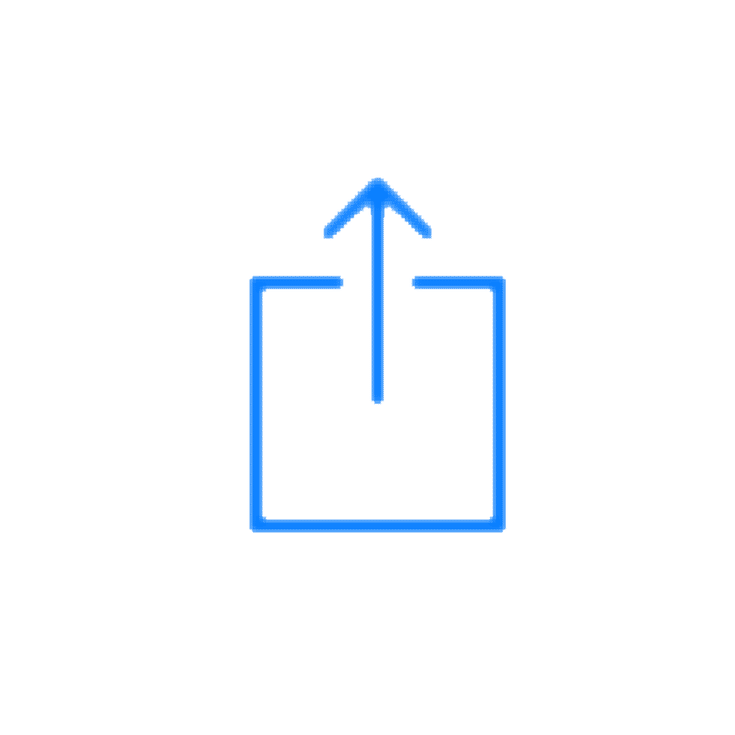 and then Add to Home Screen.